■BRIGHT EYES | ブライト・アイズ、サード・シングル「One and Done」の日本語リリック・ビデオを公開。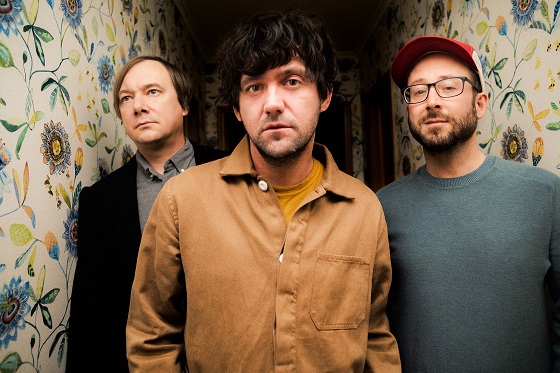 Bright Eyes - One and Done (Japanese Lyric Video)ONE AND DONE
My old pal looks shaky with a cigarette in his hand
Salt and pepper sprinkled on his face and on his head
Looks like he might start crying, is it just something that I said?
Let's take a walk around the block
This fleeting feeling is infinite
Around here we've been wondering what tomorrow's going to sing
On the final field recording from the loud Anthropocene
I've seen the sparkle of the diamonds on the watch of the emcee
It's not keeping time, just shining
It's not the first time you said, one and done
And oh my god 
And oh my god
Stood in your prom dress all covered in blood
What you sacrificed will never be enough
This whole town looks empty but we knew it wouldn't last
Behind bulletproof windows they're still wiring the cash
Whatever they could scrape up, whatever that they had
There's a lot of mouths to feed through this famine
This room seems even smaller now than I remember it
Hung mirrors on the walls and the ceiling
There's no disguising it
There's no denying it
This little box fits everything there is
It's not the first dance you said, one and done
And oh my god 
Baby oh my god
Came to the wedding you were looking rough
Watch the masochists all celebrating love
Come up!
Come up!
旧友がタバコを片手に、青ざめて不安げな様子
白髪混じりの髭と頭
今にも泣きそうな顔をして 僕が何か言ったせい?
少しその辺を歩こうよ
ふと浮かんでは消える、終わりのないこの気持ち
この界隈で、明日は何を歌うことになるんだろう
この"人新世"の騒々しさを収める最後の野外録音で
MCの腕時計にダイヤがきらめいているのが見えた
正確な時間を知るためじゃなく、ただ輝いているだけ
初めてのことじゃないと君は言ったね 一度きりで終わりだと
ああ、何てこった
ああ、何てこった
高校卒業記念パーティのドレスで佇んでいた君 血まみれのまま
君が犠牲にしたもので足りるはずもない
町中から人が消えたよう、でもそんな状況は長続きしないと分かってた
防弾ガラスの窓の向こうでは、まだ送金作業が進行中
どんなでっち上げが可能でも、何をしでかしてきたとしても
この飢饉を乗り越え、養わなくてはならない相手が大勢いる
この部屋は今、記憶よりもっと狭く思える
壁や天井に掛かっている何枚もの鏡
隠せやしない
否定できない
この小さな箱は何にでもぴったりだ
初めてのダンスじゃないと君は言ったね 一度きりで終わりだと
ああ、何てこった
ベイビー、ああ、何てこった
結婚式にやって来た 君は険しい顔をしていた
マゾヒスト達が揃って愛を祝福しているのを見守るんだ
ここまでおいで!
ここまでおいで!
対訳:Sumi Imai / 今井スミ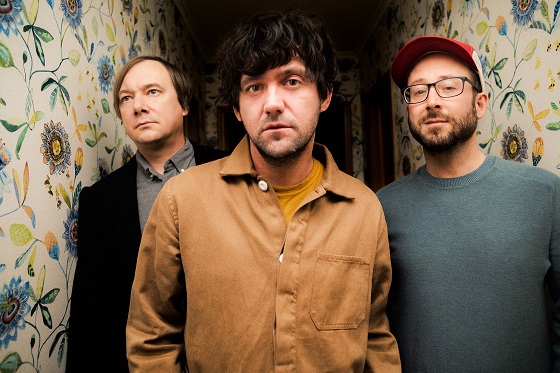 Bright Eyes - One and Done (Official Lyric Video)



「人影のない街中、でも長続きしないのは分かっていた/防弾ガラスの窓の向こうでは、まだ送金作業が進行中/どんなでっち上げが可能でも、何をしでかしてきたとしても/この飢饉を乗り越え、養わなくてはならない相手が大勢いる」
Conor Oberstは「One and Done」でこのように歌い、カルチャーを透視するコツを再び提示する。COVID-19以前に書かれレコーディングされたこの曲は、まるで文明の最後の日々と長年の世界観の急速な崩壊についての歌のようで、Oberstのあきらめの心を反映している。素晴らしいオーケストラのアレンジが施され、美しくメランコリック、そしてピュアなBright Eyesの作品へへと仕上がっている。

Conor Oberst - vocal
Nathaniel Walcott - piano, string and horn arrangement
Mike Mogis - electric guitar, percussion, programming
Flea - bass
Jon Theodore - drums, percussion
Miwi La Lupa - backing vocal
Suzie Katayama - orchestra conductor

Strings:
Violin: Jessica Guideri, Tammy Hatwab, Jackie Brand, Roberto Cani, Paul Cartwright, Nina Evtuhov, Gerry Hilera, Ana Landauer, Natalie Leggett, Michelle Richards, Jenny Takamatsu, John Wittenberg
Viola: Rob Brophy, Tom Lea, Luke Maurer, Rodney Wirtz
Cello: Vanessa Freebairn-Smith, Erika Duke, Dane Little, Charlie Tyler

Horns:
Trumpet: Jon Lewis, Dan Rosenboom
Trombone: Alex Iles, Steve Holtman
Baritone Saxophone: John Mitchell

Produced by: Bright Eyes
Engineer: Michael Harris
Engineer: Steve Churchyard
Assistant engineer: Chris Cerullo
Assistant Engineer: Chandler Harrod
Mixed by: Mike Mogis
Mastered by: Bob Ludwig

Written by Conor Oberst, Nathaniel Walcott, and Miwi La Lupa

【BRIGHT EYES | ブライト・アイズ】
2020 年は Bright Eyes にとって記念すべき年である。アルバム『Fevers and Mirrors』の 20 周年であり、『I'm Wide Awake, It's Morning』と『Digital Ash in a Digital Urn』の 15 周年でもある。特に、ブッシュ大統領期のイラク戦争時にリリースされ、自身の混乱と共に世界を理解することに対しての苦悩を歌った『I'm Wide Awake, It's Morning』は、独自の方法で反戦アルバムとしてのカノンとなり、15 年を経た今の時代においても大きな意味を持っている。
Bright Eyes はネブラスカ州オマハ出身のシンンガーソングライター、Conor Oberst を中心に、プロデューサーでもある Mike Mogis と Nate Walcott によって結成されたインディ・ロック・バンドだ。Bright Eyes は 1998年に Saddle Creek よりデビュー・アルバム『A Collection of Songs Written and Recorded 1995-1997』とセカンド・アルバム『Letting Off the Happiness』をリリース。2000 年のサード・アルバム『Fevers and Mirrors』で高評価を獲得し、2002年の4枚目のアルバム『Lifted or The Story Is in the Soil, Keep Your Ear to the Ground』は米チャートのトップ 200 にランクインした。『A Christmas Album』( 2002 年)をはさみ、2005 年には『I'm Wide Awake, It's Morning』『 Digital Ash in a Digital Urn』と 2 枚のアルバムを同時リリース。前者は米チャートの 10 位、後者は 15 位と大ヒットを記録。その後、2007 年には 8 枚目のアルバム『Cassadaga』 (全米 4 位)、2011 年には 9 枚目のアルバム『The People's Key』(全米 13 位)をリリースした。
2020 年は Bright Eyes が戻ってくる年でもある。『The People's Key』以降、バンドは長く休止。Mike Mogis はプロデューサー、Nate Walcott はコンポーザー/スタジオ・ミュージシャンとしての仕事を行い、Conor Oberstはソロ、Desaparecidos(自身のパンク・バンド)、Better Oblivion Community Center(Phoebe Bridgers とのプロジェクト)等で活動していたが、3 人は再開。新たにインディ・レーベル、Dead Oceans と契約し、この試練の時代からの脱出と対立の為、再び Bright Eyes を始動させることとなった。




スポンサーサイト