■FONTAINES D.C. | フォンテインズD.C.のニュー・アルバム『A HERO'S DEATH(ヒーローズ・デス)』、7/31世界同時発売。8月3日、ストリーミング配信のライヴ「A NIGHT AT MONTROSE, DUBLIN」を実施(バンドのメーリング・リスト登録で参加可)。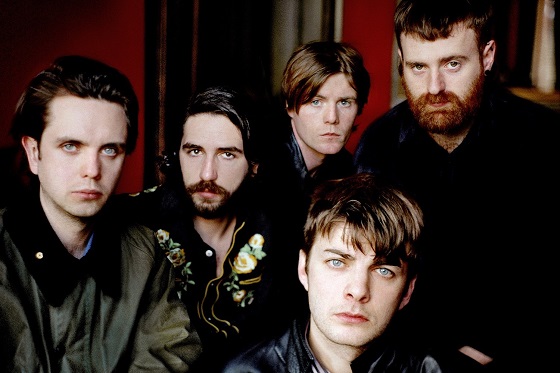 FONTAINES D.C.(フォンテインズD.C.)のニュー・アルバム『A HERO'S DEATH(ヒーローズ・デス)』、7/31世界同時発売。8月3日、ストリーミング配信のライヴ「A NIGHT AT MONTROSE, DUBLIN」を実施(バンドのメーリング・リスト登録で参加可)。
8月3日の8PM(BST時間)
からストリーミング配信のライヴ「A NIGHT AT MONTROSE, DUBLIN」を実施します。
ニュー・アルバム『A HERO'S DEATH(ヒーローズ・デス)』からの全曲はもちろん、ファースト・アルバム収録曲等も演奏予定です。
バンドのメーリング・リスト(
https://www.fontainesdc.com/newsletter/
)に
8月3日の12PM(BST時間)
以前に登録すれば、開始1時間前にインヴィテーションがメールにて手配されます。
詳しくはバンドのWEBサイト(
https://www.fontainesdc.com/
)を御確認下さい。
※このストリーミング配信は無料であり、且つ海外主導で行われる為、登録などは自己責任でお願いします。また、弊社はトラブル等に関する一切の保証・責任を負いかねます。問い合わせもお受けできません。何卒御了承下さい。
TO CELEBRATE THE RELEASE OF OUR NEW ALBUM 'A HERO'S DEATH', OUT 31ST JULY, WE FILMED OUR FIRST EVER PERFORMANCE OF THE ALBUM IN ITS ENTIRETY ALONG WITH A FEW TRACKS FROM 'DOGREL'.
PRE-ORDER 'A HERO'S DEATH' FROM OUR WEBSTORE TO RECEIVE AN INVITE TO JOIN US FOR "A NIGHT AT MONTROSE, DUBLIN" ON MONDAY
3RD AUGUST AT 8PM BST*
. WE'LL ALSO BE TAKING YOUR QUESTIONS AT A LIVE Q+A.
NO PURCHASE NECESSARY, EVERYONE WHO HAS SIGNED UP TO THE MAILING LIST BEFORE
12PM BST ON THE 3RD AUGUST
WILL AUTOMATICALLY BE SENT AN INVITATION TO THE PERFORMANCE.
*Anyone who has pre-ordered any format of 'A Hero's Death' from our webstore will receive an invite via email. Deadline to buy 'A Hero's Death' in any format to receive an invite is
12pm BST on the 3th August
.
*Everyone will receive an email 1 hour beforehand (
7pm BST, 3rd Augus
t) with a link to the performance.
*This is a global event and open to all ages.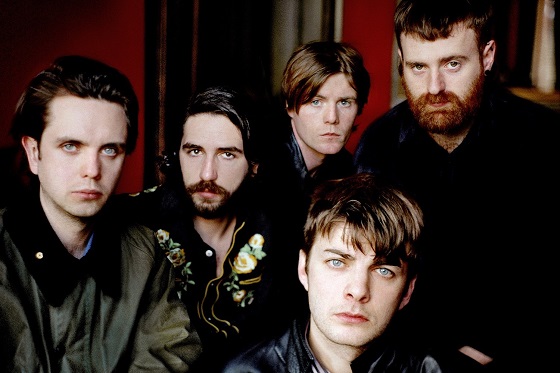 2020.7.31 ON SALE[世界同時発売]

シーンに衝撃を与えたデビュー・アルバムから1年、アイルランドのロック・バンド、フォンテインズD.C.のセカンド・アルバムが完成。世界を変えるパンク・アルバム『ヒーローズ・デス』、リリース。

★FUJI ROCK FESTIVAL'20、出演 


★デビュー・アルバム『ドグレル』
*Rough Trade年間ベスト・アルバム1位
*BBC 6Music年間ベスト・アルバム1位
*マーキュリー・プライズにノミネート
*UKチャート9位、アイルランド・チャート4位
*NME(5/5)、The Guardian(5/5)、Pitchfork(8.0/10)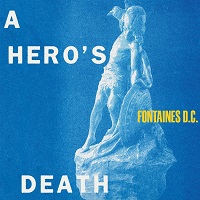 ■アーティスト:FONTAINES D.C.(フォンテインズD.C.)
■タイトル:A HERO'S DEATH(ヒーローズ・デス)
■品番:PTKF2182-2J
■定価:¥2,400+税
■発売元:ビッグ・ナッシング / ウルトラ・ヴァイヴ
■その他:世界同時発売、日本盤ボーナス・トラック収録、解説/歌詞/対訳付
■収録曲目:
1. I Don't Belong
2. Love Is The Main Thing
3. Televised Mind
4. A Lucid Dream
5. You Said
6. Oh Such A Spring
7. A Hero's Death
8. Living In America
9. I Was Not Born
10. Sunny
11. No
12. Liberty Belle (Live)*
*日本盤ボーナス・トラック

Fontaines D.C. - A Hero's Death


●Fontaines D.C.が2019年にリリースしたデビュー・アルバム『Dogrel』は、同年の新人バンドの中でも最も高い評価を獲得したが、ほぼ1年振りとなる2020年7月31日、バンドはニュー・アルバ『A Hero's Death』をPartisan Recordsよりリリースする。アルバムからのファースト・シングルはタイトル・トラックの「A Hero's Death」で、ヴィデオには同郷のAidan Gillen(Game of Thrones、Bohemian Rhapsody、The Wire、Peaky Blinders)が出演している。
「この曲は己の為のルールのリストであり、表面的にはポジティブなメッセージだが、マントラを何度も唱えた時と同じように、繰り返すことに違った意味が出現してくる。誠実さと不誠実の間にこのバランスがあり、メジャー・キーからマイナー・キーへの移行が多い理由でもある。これは多くの広告に影響を受けたものだ。見れば見るほどシュールで怖い高揚するメッセージの反復的な性質を感じることができる。タイトルはBrendan Behan(アイルランドの詩人)の劇の一文に由来する」とシンガーのGrian Chattenは語る。
『A Hero's Death』をレコーディングする為、Fontaines D.C.は再びDan Carey(Black Midi、Bat For Lashes)をプロデューサーとして起用。彼のロンドンのスタジオで作業は行われ、Suicide、The Beach Boys、Leonard Cohen、Beach House、Broadcast、Lee Hazlewood等からの影響を引用しながら、アルバムは作り上げられていった。また、『A Hero's Death』と層を成すよう、イースター・ライジングの記念としてダブリンに建つアイルランドの神話の戦士、クー・フーリンの像をアート・ワークにフィーチャーした。このアルバムは、期待を覆して自分自身とそのリスナーに挑戦するものだ。あるアイデンティティを犠牲にして別のアイデンティティを引き継ぐための意識的な取り組みとして機能するのだ。
●Fontaines D.C.はアイルランドのダブリン出身のポストパンク・バンドだ。メンバーはCarlos O'Connell(g)、Conor Curley(g)、Conor Deegan III(b)、Grian Chatten(Vo)、Tom Coll(Dr)。5人がダブリンのミュージック・カレッジで出会いバンドはスタートした。2019年4月にはデビュー・アルバム『Dogrel』をリリース。アルバムはNME(5/5)、The Guardian(5/5)、Pitchfork(8.0/10)と各メディアで高い評価を獲得。UKチャートの9位、アイルランド・チャートの4位を記録し、ツアーは軒並みソールド・アウト。Rolling Stone誌は「我々のお気に入りの新しいパンク・バンド」とバンドを絶賛。The Tonight Show with Jimmy Fallon にも出演し、アルバムはRough TradeとBBC 6Musicの年間ベスト・アルバムの1位を獲得。2019年のマーキュリー・プライズにもノミネートされた。
●世界同時発売、日本盤ボーナス・トラック収録、解説/歌詞/対訳付




スポンサーサイト