■PHOEBE BRIDGERS | フィービー・ブリジャーズ『PUNISHER(パニッシャー)』、第63回グラミー賞、4部門(Best New Artist、 Best Rock Performance、Best Rock Song、Best Alternative Music Album)にノミネート。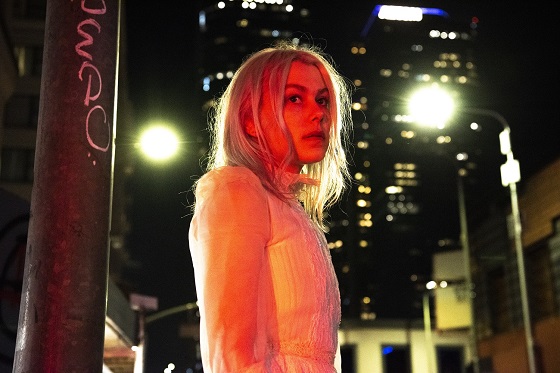 Congratulations to the 63rd #GRAMMYs nominees!

View the full list: https://t.co/vmaSA9BCsf pic.twitter.com/0YQpDh4UkY

— Recording Academy / GRAMMYs (@RecordingAcad) November 24, 2020
4. Best New Artist
This category recognizes an artist whose eligibility-year release(s) achieved a breakthrough into the public consciousness and notably impacted the musical landscape.
INGRID ANDRESS
PHOEBE BRIDGERS
CHIKA
NOAH CYRUS
D SMOKE
DOJA CAT
KAYTRANADA
MEGAN THEE STALLION
12. Best Rock Performance
For new vocal or instrumental solo, duo/group or collaborative rock recordings.
SHAMEIKA
Fiona Apple
NOT
Big Thief
KYOTO
Phoebe Bridgers
THE STEPS
HAIM
STAY HIGH
Brittany Howard
DAYLIGHT
Grace Potter
14. Best Rock Song
A Songwriter(s) Award. Includes Rock, Hard Rock and Metal songs. A song is eligible if it was first released or if it first achieved prominence during the Eligibility Year. (Artist names appear in parentheses.) Singles or Tracks only.
KYOTO
Phoebe Bridgers, Morgan Nagler & Marshall Vore, songwriters (Phoebe Bridgers)
LOST IN YESTERDAY
Kevin Parker, songwriter (Tame Impala)
NOT
Adrianne Lenker, songwriter (Big Thief)
SHAMEIKA
Fiona Apple, songwriter (Fiona Apple)
STAY HIGH
Brittany Howard, songwriter (Brittany Howard)
16. Best Alternative Music Album
Vocal or Instrumental.
FETCH THE BOLT CUTTERS
Fiona Apple
HYPERSPACE
Beck
PUNISHER
Phoebe Bridgers
JAIME
Brittany Howard
THE SLOW RUSH
Tame Impala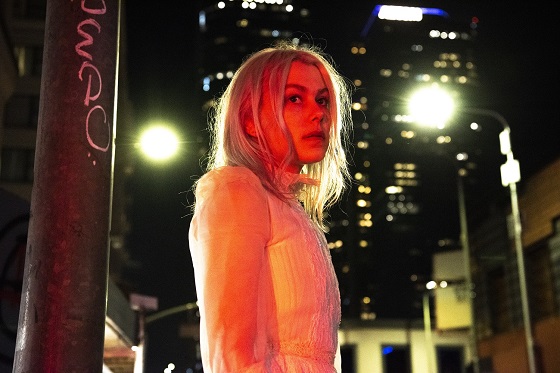 2020.6.19 ON SALE[世界同時発売]

LA出身のシンガーソングライター、フィービー・ブリジャーズのニュー・アルバムが完成。年間ベストアルバムのリストを総なめにした傑作デビュー・アルバムから3年、セカンド・アルバム『パニッシャー』、リリース。
●ゲスト:ジュリアン・ベイカー(ボーイジーニアス)、ルーシー・ダカス(ボーイジーニアス)、コナー・オバースト、ニック・ジナー(ヤー・ヤー・ヤーズ)、ジェニー・リー・リンドバーグ(ウォーペイント)、ブレイク・ミルズ他
●シングル「キョウト」、「ガーデン・ソング」(ピッチフォーク 、べスト・ニュー・トラック獲得)収録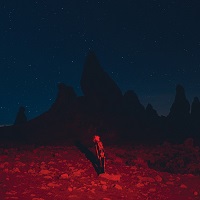 ■アーティスト:PHOEBE BRIDGERS(フィービー・ブリジャーズ)
■タイトル:PUNISHER(パニッシャー)
■品番:DOC200JCD
■定価:¥2,400+税
■その他:世界同時発売、解説/歌詞/対訳付、ボーナス・トラック未定
■発売元:ビッグ・ナッシング / ウルトラ・ヴァイヴ
■収録曲目:
1. DVD Menu / Garden Song
2. Kyoto
3. Punisher
4. Halloween
5. Chinese Satellite
6. Moon Song
7. Savior Complex
8. ICU
9. Graceland Too
10. I Know The End
※デジタルとは違い、「DVD Menu / Garden Song」の間にインディックスが
入っておりませんので、CDは全10曲収録の表示となります。御注意ください。

Phoebe Bridgers - I Know the End (Official Video)


Phoebe Bridgers - I See You (Lyric Video)


Phoebe Bridgers - Kyoto (Official Video)


Phoebe Bridgers - Garden Song (Official Video)



.@phoebe_bridgers' "Garden Song" is named Best New Track https://t.co/6oN2XFYEDe

— Pitchfork (@pitchfork) February 27, 2020
●愛は私たちの人生、パーソナリティ、プライオリティにおいて大きな影響を与えるが、Phoebe Bridgersはそれほどラヴ・ソングを書いてはいない。彼女の4枚目のリリースでソロとしては2枚目のアルバムとなる『Punisher』は、このテーマに関係している。彼女は失恋についての曲を書いていると言うことは、彼女の悲しい知恵を売り込むことになる。彼女は痛みについての曲を書いていると言うことは、彼女の音楽のちょっと変わった喜びを全て消してしまうことになる。『Punisher』のリリースにより、彼女は私たちの時代で最も賢く、柔らかく、そして多産なソングライターの一人となったのだ。Bridgersは一瞬にして自分の人気を解体してしまうことも気にしないユーモアを持った稀有なアーティストだ。The New Yorker、The New York Times、GQ、Pitchfork、The Fader、The Los Angeles Times等々、多くのメディアが彼女を絶賛しているが、彼女自身は、人であるという屈辱的なプロセスについての瞑想に無表情のまま、ツイッターで議論をすることにより興味を持っている。彼女は自分が書いた驚くほど悲しい曲に可愛くおもしろい裏返しを提示する。『Punisher』は認識するのが難しいこうした緊張に満ちており、それに駆り立てられて完成したアルバムなのだ。Bridgersの唯一無二の才能は、不快で痛みを伴うことに激しい好奇心をもたらす所にある。美しい、もしくは不条理な答えを見つけ出すか、または、そうした答えはないという現実を忠実に報告できるまで、これを突き詰めるのだ。
●『Punisher』は2018年の夏から2019年の秋にかけて書かれ、レコーディングされた。作業は『Stranger In The Alps』のコラボレーターでもあったTony BergとEthan Gruskaと共に行われ、BoygeniusのEPやBetter Oblivion Community Centerのアルバムでも共同プロデュースを担当したBridgers自身が、当作でも共同プロデューサーの役割を担った。アルバムには長年のバンドメイトであるMarshall Vore(Dr)、Harrison Whitford(G)、Emily Retsas(B)、Nick White(Key)に加え、Julien Baker、Lucy Dacus、Christian Lee Hutson、Conor Oberst、Nathaniel Walcott(Bright Eyes)、Nick Zinner(Yeah Yeah Yeahs)、Jenny Lee Lindberg(Warpaint)、Blake Mills、Jim Keltnerといった手強いゲストが参加。ミックスは『Stranger In The Alps』も手掛けたMike Mogisがおこなった。
【PHOEBE BRIDGERS / フィービー・ブリジャーズ】
1994年生まれ、LA出身の女性シンガーソングライター。11歳でソングライティングを始める。2014年にiPhone 5sのCMに抜擢され、本人出演でピクシーズ「Gigantic」をカヴァーし注目を集めた。地元LAでライブ活動を続けていたところ、米SSWのRyan Adamsの目に留まり、2015年に彼のレーベルからデビューEP『Killer』をリリース。2017年にはDead Oceansからデビュー・アルバム『Stranger In The Alps』をリリース。本作はJohn Mayerを始め多くのアーティストから絶賛され、その年の年間ベストアルバムリストを総なめにした。発表されるツアーも完売が続出するなど世界中を虜にし、2019年2月の初来日公演も瞬く間にソールドアウト。これまでにCat Power、Mitski、Julian Baker等とのツアーを経験し、2018年からはJulian Baker、Lucy Dacusとタッグを組みboygeniusとしても活動している。また2019年にはBright Eyesの中心人物、Conor Oberstとのプロジェクト、BetterOblivion Community Centerでアルバム『Better Oblivion Community Center』をサプライズ・リリースし、The NationalのMatt Bernigerとの共作曲「Walking on a Strings」を発表したりとUSインディー・シーンで共演へのラブコールも絶えない。

スポンサーサイト