■CLAUD | クロード、2/12発売のデビュー・アルバム『SUPER MONSTER(スーパー・モンスター)』より「Cuff Your Jeans」のビデオを公開。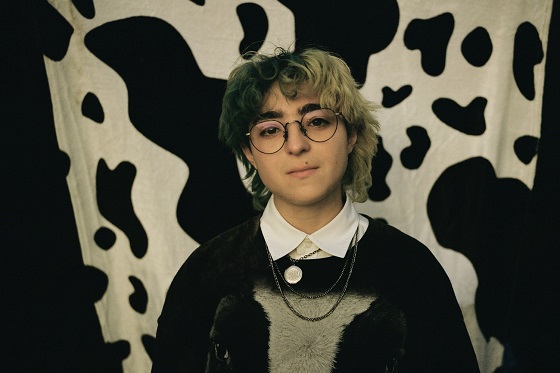 Claud - Cuff Your Jeans (Official Video)Early Praise for Claud:
"It's just songs about being young and figuring out your identity, figuring out what you want out of relationships. And at the same time, there's this seemingly effortless sparkle to their music that gives it a real kick all the way through."
- NPR Morning Edition
"Their tender, dreamlike melodies touch on relatable coming-of-age themes like unrequited love and the vulnerability of youth, but Claud also makes room for underrepresented snippets of life and love within the young LGBTQ+ community."
- NPR Music
"..invitingly open and affably relatable bedroom pop"
- NME
"..dreamy and utterly wholesome."
- NYLON
"An addictive coming-of-age story"
- i-D
on Super Monster
"(Soft Spot)'s lo-fi, fuzzy production lends perfectly to the singer's raw vocals, as they let their crush know that for the time being, they'll still be here, hoping for the best."
- Billboard
"Detailing daydreams "Soft Spot" offers lush nostalgia and another fragment of the coming-of-age story the record is set to tell."
- The Line of Best Fit
"Soft Spot" is a warm, comforting slice of puppy-love indie-pop with more than enough textures to have you savoring the repeat listens."
- The FADER
Over a warm-toned guitar, Claud sings of dealing with the emotions behind unrequited love."
- UPROXX
"A breezy tale of unrequited love, Claud manages to spark warmth in an otherwise somber situation..."
- Atwood Magazine
on "Soft Spot"
".. a mellow, self-aware take on a doomed relationship with an absolute earworm of a chorus."
- MTV
on "Gold"
"Claud's frustration with the ending of a relationship comes through not just in their fatigued vocal delivery, but also the misty harmonies and dream pop-esque guitar leads that float atop its striking bassline."
- Consequence of Sound
on "Gold"
"…it's a colourful and irreverent blast of free-thinking audio energy."
– CLASH
on "Gold"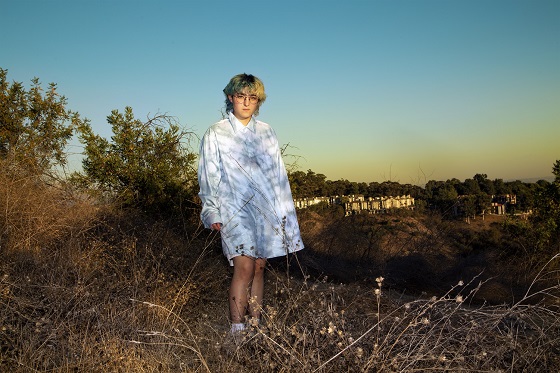 2021.2.12 ON SALE[世界同時発売]

米ブルックリンのシンガーソングライター、クロード・ミンツのプロジェクト、クロード。フィービー・ブリジャーズのレーベル、サッデスト・ファクトリーよりデビュー・アルバム『スーパー・モンスター』をリリース。
●参加アーティスト:クレイロ、メラニー・フェイ、ニック・ハキム、ジェイク・ポートレイト(アンノウン・モータル・オーケストラ)他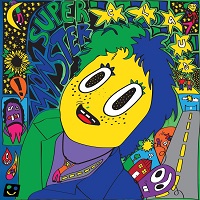 ■アーティスト:CLAUD(クロード)
■タイトル:SUPER MONSTER(スーパー・モンスター)
■品番:SAD001JCD[CD/国内流通仕様]※帯付で解説他は付きません。
■定価:¥2,200+税
■発売元:ビッグ・ナッシング / ウルトラ・ヴァイヴ
■その他:世界同時発売
■収録曲目:
1. Overnight
2. Gold
3. Soft Spot
4. In Or In Between
5. Cuff Your Jeans
6. Ana
7. Guard Down
8. This Town
9. Jordan
10. That's Mr Bitch To You
11. Pepsi
12. Rocks At Your Window
13. Falling At The Rain

Claud - Soft Spot (Official Audio)


Claud - Gold (Official Video)


●身長5フィート(150cm)で緑と青の髪(髪の色は変更される可能性有)の21歳、Claud Mintzは多作で勤勉なタレントだ。Phoebe BridgersがDead Oceansのインプリントとして立ち上げたレーベルの最初の契約アーティストであるClaudは、過去2年間、ポップ・ソングをステルスにリリースしてきた。2018年に大学の友達、Joshua MehlingとToastという名義で初めてレコーディングをおこなったClaudの曲は、その頃から印象的なものであった。そこからの短い期間に、50曲以上が生まれた。2020年の初め、Claudはそれらの曲を『Super Monster』に収録される数十曲に絞り込み、親しい友人や新しいコラボレーターとElectric Lady Studiosでレコーディング。Joshua Mehlingは幾つかの曲を共同制作し、プレイ。Claire Cottrill(Clairo)、Melanie Faye、Blu Detiger、Noa Getzug、Nick Hakim、Jake Portrait(Unknown Mortal Orchestra)等も加わった。
●現在21才のClaud(クロード)は、ブルックリンをベースに活動するClaud Mintzによるプロジェクトだ。元々はToast名義で音楽活動を開始したClaud Mintzは、2019年からClaudと名乗るようになり、自ら手掛けたポップ・ソングを自主リリース。これまでにリリースした「Wish You Were Gay」や「Never Meant To Call」といった楽曲は大きな注目を浴びた。その後、ClaudはDead OceansとのパートナーシップのもとPhoebe Bridgers(Best New Artist他、第63回グラミー賞で4部門にノミネート中)が立ち上げたレーベル、Saddest Factory Recordsと契約。2020年10月に同レーベルからニュー・シングル「Gold」をリリースした。




スポンサーサイト