■BIG RED MACHINE | ビッグ・レッド・マシーンのニュー・アルバム『HOW LONG DO YOU THINK IT'S GONNA LAST?(ハウ・ロング・ドゥ・ユー・シンク・イッツ・ゴナ・ラスト?)』、8/27、世界同時発売。解説/歌詞/対訳付、日本盤ボーナス・トラック収録。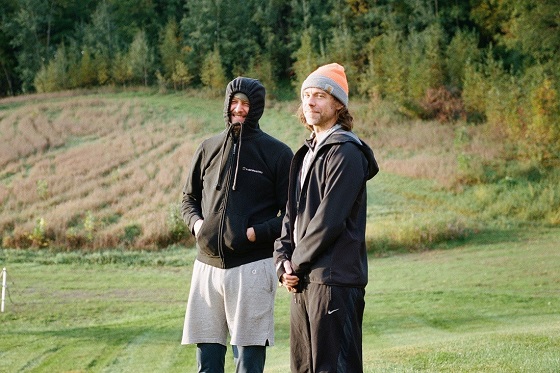 "Renegade" shares the thoughtfulness of Swift's 2020 songwriting renaissance but leaves her words wandering in Dessner and Vernon's exploratory landscape."
- Pitchfork
"A plaintive piano ballad filled with atmospheric and textural touches."
- Rolling Stone on "Latter Days"
"indie rock gods"
- The FADER
"Renegade" tugs on the heartstrings"
- Variety
"a soft, low-key track in a tricky time signature, and it finds Justin Vernon really giving his falsetto a workout. Dessner and Vernon love to intricately layer sounds, and they really pile up the voices on this one."
- Stereogum on "Mimi"
"Phoenix" feels golden, loose, and sun-kissed"
- Brooklyn Vegan
"Pecknold opens the proceedings with an image that captures the track's gentle pianos piercing though hazy synths. "
- Consequence on "Phoenix (feat. Fleet Foxes and Anaïs Mitchell)"
"Lovely"
- Stereogum
"The trio does it again with another stunning Folklore-sounding song filled with Swift's most searing songwriting to date…"
- NYLON on "Renegade (feat. Taylor Swift)"
"Renegade" carries the texture of a modern National song -- all skittering beats and emotional warfare for adults -- but the experience of hearing Swift leave her imprint on that world remains thrilling, even after many months and multiple Bon Iver duets. They sing together here, too, and it's just as satisfying as "Exile."
- Billboard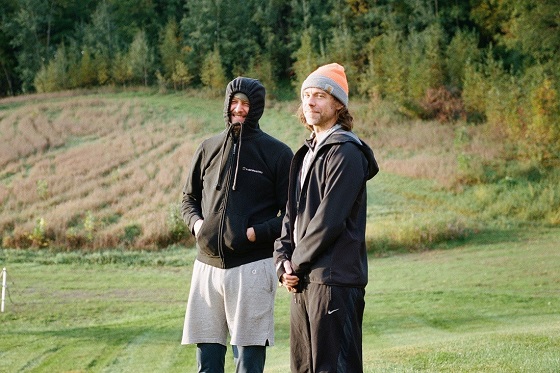 2021.8.27 ON SALE[世界同時発売]

アーロン・デスナー(ザ・ナショナル)とジャスティン・ヴァーノン(ボン・イヴェール)によるプロジェクト、ビッグ・レッド・マシーンのセカンド・アルバム『ハウ・ロング・ドゥ・ユー・シンク・イッツ・ゴナ・ラスト?』、リリース。テイラー・スウィフトをフィーチャーしたシングル「レネゲイド」等、収録。
●ゲスト:アナイス・ミッチェル、ロビン・ペックノールド(フリート・フォクシーズ)、テイラー・スウィフト、イルジー、ナイーム、シャロン・ヴァン・エッテン、リサ・ハニガン、シャラ・ノヴァ(マイ・ブライテスト・ダイアモンド)、ラ・フォース、ベン・ハワード、ディス・イズ・ザ・キット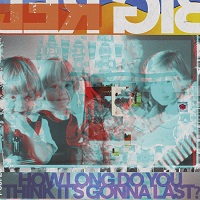 ■アーティスト:BIG RED MACHINE(ビッグ・レッド・マシーン)
■タイトル:HOW LONG DO YOU THINK IT'S GONNA LAST?(ハウ・ロング・ドゥ・ユー・シンク・イッツ・ゴナ・ラスト?)
■品番:JAG415JCD[CD]
■定価:¥2,500+税
■発売元:ビッグ・ナッシング/ウルトラ・ヴァイヴ
■その他:世界同時発売、解説/歌詞/対訳付、日本盤ボーナス・トラック収録
■収録曲目:
1. Latter Days (feat. Anaïs Mitchell)
2. Reese
3. Phoenix (feat. Fleet Foxes and Anaïs Mitchell)
4. Birch (feat. Taylor Swift)
5. Renegade (feat. Taylor Swift)
6. The Ghost of Cincinnati
7. Hoping Then
8. Mimi (feat. Ilsey)
9. Easy to Sabotage (feat. Naeem)
10. Hutch (feat. Sharon Van Etten, Lisa Hannigan and Shara Nova [My Brightest Diamond])
11. 8:22am (feat. La Force)
12. Magnolia
13. June's a River (feat. Ben Howard and This Is The Kit)
14. Brycie
15. New Auburn (feat. Anaïs Mitchell)
16. No More Knees On (feat. Isaiah Robinson and La Force)*
*日本盤ボーナス・トラック

Big Red Machine - Latter Days (feat. Anaïs Mitchell) (Official Lyric Video)


●Aaron Dessnerは子供の頃からシンシナティ郊外の地下室で兄弟のBryceと共に様々な楽器を演奏することを学び、感情的なアウトレットや深い人間関係を、音楽を通して常に追求してきた。The Nationalの主要なソングライター、様々なフェスティヴァルの創設者、ニューヨークにある自身のスタジオ、Long PondでレコーディングされたTaylor Swift の2枚のアルバムのコラボレーター・・・・・・、こうした活動を通し、Dessnerは他にはないミュージシャンのコミュニティを作り上げた。「音楽を前進させたい」という彼が持つ豊かな精神と欲求は、2008年にBon IverのJustin VernonとスタートさせたBig Red Machineのセカンド・アルバム『How Long Do You Think It's Gonna Last?』で、最も深く感じ取ることが出来る。
●自分たちの楽しみから始めたとDessnerが語るBig Red Machineは、2018年にセルフ・タイトルのデビュー・アルバムをリリース。Dessnerが「構造化された実験主義」と呼ぶこのアルバムは、インプロヴィゼーションから進化し、ライヴで上手く機能するトラックを作るところに焦点があてられた。2019年、VernonがLong Pondを訪れた時、新しいBig Red Machineの素材は形になり始めた。最初の週で「Reese」、「8:22am」、「Latter Days」(Vernon とAnaïs Mitchellが歌うオープナー)といった曲が作られ、「Latter Days」で歌われた子供時代のイノセンスやノスタルジアの損失がアルバム全体を定義するテーマとなった。その後の数ヶ月、二人は可能な限り会い、作業を進めた。パンデミックの初期、Taylor SwiftはDessnerにアプローチし、二人は後に『Folklore』『Evermore』となるコラボレーションをスタートさせた。自ら「creative blur(クリエイティヴ・ブラー/創造的なぼかし)」と表するこの時期、DessnerはSwiftとBig Red Machineの作業を同時に進めていた。「僕にとって非常に成長した時期だった。Taylorとそのプロセスから多くのことを学んだ。そして、未完成だったBig Red Machineの曲を彼女と共有した。Taylorは本当に刺激的で、とてもポジティヴなフィードバックと励ましをくれた。Big Red Machineは自分が行っている他の全てのものと如何に関連しているのか、ということを理解する助けとなったんだ」とDessnerは語る。Fleet FoxesのRobin Pecknold(「Phoenix」)、Ben HowardとThis Is The Kit(「June's a River」)、Naeem(「Easy to Sabotage」)、Sharon Van EttenとLisa HanniganとMy Brightest DiamondのShara Nova(「Hutch」)、そしてTaylor Swift(「Birch」と「Renegade」。後者は2021年の3月、ロサンジェルスのスタジオ、Kitty Committeeでレコーディングされ、同じ週、SwiftとDessnerはグラミー賞でアルバム・オブ・ザ・イヤーを獲得した)と、アルバムでは多くのコラボレーターや友人達がアイデアの相互交換を行っている。「このレコードに参加しているすべての人には、オープン性、創造的な寛大さ、そして全てを繋ぐ感情的な品質がある」とDessnerは語る。また、「Brycie」や「Magnolia」等、Dessner自らが歌う必要がある曲がいくつかあることも明らかとなった。「長い間バンドにいて、他の誰かがヴォーカルであると、それに頼るようになってしまう。実際、僕はMatt (Berninger。The Nationalのヴォーカリスト)の声と彼の言葉を愛していた。しかし、自分で"Brycie"を歌うことで、Big Red Machineは、他の人と一緒に曲を作れるだけでなく、自分で曲を完成させることもできるプロジェクトだとわかったんだ」とDessnerは語る。「Aaronは数年前に"Brycie"を聴かせてくれた。僕は美しい曲なのでもっと歌うべきだ、と思っていた。Aaronの声は僕にとって本当に良い音に聴こえるんだ」とVernonは続ける。「Justinは信じられないほどの才能をもっているが、彼はまた破壊的でもある」と、Dessnerは代表的な例として「Birch」の最初の音を指して言う。 「それは絶対的に素晴らしいんだけど、最初に聴いた時、非常に驚いた。彼と一緒に仕事をしていると、そのように驚いて頭が壁にぶつかる瞬間が沢山あるんだよ」とDessnerは続ける。「コラボレーターとしてのAaronの最大の才能は、彼にとって非常に自然な感情的な音を進化させ、実験する能力だ」とVernonは語る。
●アルバムのタイトル、"How Long Do You Think It's Gonna Last?"はSwiftによりつけられた。彼女はアルバムのテーマを直感的にまとめた。「1年前、僕らは一緒に仕事をしたことさえなかったんだ。コミュニティが拡大し続け、このアルバムに貢献したすべての人が音楽の中心にある感情に自然に繋がっているのは本当にクールなことだよね」とDessnerは語る。




スポンサーサイト