■IDLES | アイドルズ、11/12にPartisan Recordsからリリースされるニュー・アルバム『CRAWLER(クローラー)』より、セカンド・シングル「Car Crash」を公開。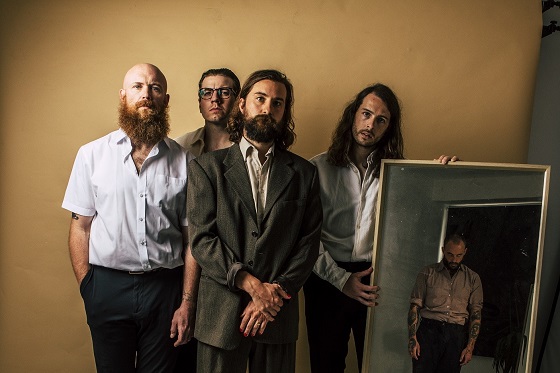 IDLES - CAR CRASH (Official Video)
9月の「The Beachland Ballroom」に続き、IDLESは11/12にPartisan Recordsからリリースされるニュー・アルバム『CRAWLER』より、セカンド・シングル「Car Crash」を公開した。「Car Crash」は「The Beachland Ballroom」同様、バンドが一切の制約を受けずに活動し、IDLESの曲がどのように聴こえているかという概念から解放されていることを示している。「Car Crash」はバンドが『CRAWLER』で生き返らせるトラウマ、依存症、生存、回復といった多くの物語の1つで、フロントマン、Joe Talbot自身の致命的な経験を記録している。
CAR CRASH
I got myself together, I got myself in check
I made myself a member, got myself out the red
I upgraded my upgrade, give us our daily bread
I got paid on payday, now I dress well fed
I clearly won the friendly, left my opponent dead
I got the keys to the lambo, I took a walk instead
I am the prophecy, I did not come from nothing, and nothing came from me
I took your name in vain, I'll burnt your effigy.
I chewed up your story, some tush between my teeth
The fear's gargantuan, don't like what I can see
Racist prick on the right side, no one to trust on the left
So I put my foot on overdrive, close my eyes and press
Definitely I'll have a dab, man. You know why I'm a dab hand
Super strength, superman, I'll have a stab and can-can
You know I am the champ man
Pound for pound gram for gram
I'll smash that double barrel Mitsubishi back to Amsterdam
Crash bang wallop on the afghan
And then I rise like a phoenix to the dash-cam
Smash.
I'm a car crash.
I got myself together, I got myself in check
You caught me on my knees, knees are raw red
You caught me on all fours, smooching the floor
No metaphor, my thoughts have piss-poor
High glass jaw, held open the door
Chin of tarmac, I'm serious Jack
As a Heart attack, no light, no help
Nobody was where I'm at
Smash swing glisten as everything turns black
My feet leave the ground as my wings start to flap
Cold grows to warm as mytop gets blood damp
My oh my I could feel the raw flesh on the bottom of the footwell floor
Flash flash everything is turning to black ash
Smash.
I'm a car crash.
I can feel my eyes vibrate
I can feel my eyes vibrate
I can feel my eyes vibrate
自分自身を律してコントロールして
自分自身を味方につけて、ピンチを脱出した
自力でグレードアップしたんだ、俺達に日々の糧をくれよ
給料日には支払いを受けて、今じゃいっぱしに着飾ってさ
親善試合は俺の完全勝利で、相手を完全に打ちのめしてさ
ランボルギーニの鍵は持ってたけど、歩いて行くことにした
俺の姿がまさに未来を予言してるんだよ 
俺は何もない無から発生したわけじゃないけど、俺からは何も出て来やしないぜ
あんたの陰口を叩いて、肖像画は残らず燃やしてやる
あんたの話を噛み砕いて理解しようとしてたら、歯の間に舌打ちが挟まって仕方ないぜ
マジで恐怖だぜ、自分の目の前にある光景が受け入れられないんだから
右側にはレイシストのクソ野郎、左側の人間は一切信用できないし
だったら俺はトップギアで踏み込んで行くよ、目を閉じて、いざ突進
そりゃ、あとで一発キメてやるよ、その道のプロなんだから
超最強のスーパーマン、ナイフの一撃だろうがカンカンの踊り子だろうが全部受けて立つぜ
何しろチャンピオンなんでね
ポンドにはポンド、グラムにはグラムで
アムステルダムに対抗して三菱の錠剤をダブルでブチ込んでやる
クラッシュ、バーン、ドカーンと、アフガン製のブツをキメて
そのあとドライブレコーダーの前で不死鳥のように蘇る
スマッシュ一発。
俺は車のクラッシュ中。
自分自身を律してコントロールして
俺は膝を取られて、生々しい血の色で染まった膝
4つん這いで床にキスする体勢にされて
いや、比喩とかじゃなくマジで、俺の頭ん中はクソだな
たった一発で顎が砕けて、ドアも開けっ放しのまま
アスファルトの顎、いや、マジだって、ジャック
心臓発作を起こしてるのに、明かりもなければ助けもないし
まわりには人っ子ひとりいない
スマッシュ、スイングして、キラキラと輝いて、すべてが黒くなる
足が宙に浮いて、翼がパタパタとはためき始める
上半身が血で湿っぽくなって、寒さが和らいで暖かくなっていく
うわうわ、車の足場からも生々しい肉の感触が伝わってくるよ
フラッシュがバンバン焚かれて、すべてが黒焦げの灰になる
スマッシュ一発。
俺は車のクラッシュ中。
瞳孔がブルブルいってるのがわかる
瞳孔がブルブルいってるのがわかる
瞳孔がブルブルいってるのが自分でもわかる
■IDLES | アイドルズ、11/12にPartisan Recordsからリリースされるニュー・アルバム『CRAWLER(クローラー)』より、セカンド・シングル「Car Crash」を公開。https://t.co/yoi3MRY9XH#IDLES#PartisanRecords pic.twitter.com/wGZxDq4aKt

— BIG NOTHING (@BIG_NOTHING_Co) November 4, 2021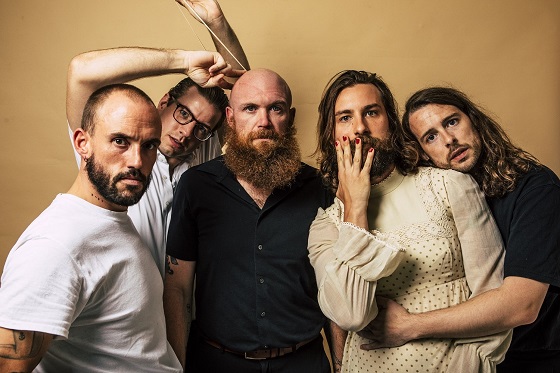 2021.11.12 ON SALE[世界同時発売]

全英1位を獲得した前作から1年、英ブリストルのポストパンク・バンド、アイドルズの新作が完成。ケニー・ビーツ(ヴィンス・ステイプルズ、スロウタイ、フレディ・ギブス)とバンドのギタリスト、マーク・マーク・ボーウェンの共同プロデュースによる4枚目のアルバム『クローラー』、リリース。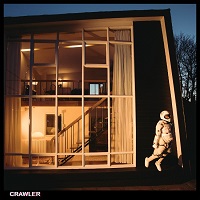 ■アーティスト:IDLES(アイドルズ)
■タイトル:CRAWLER(クローラー)
■品番:PTKF3014-2J[CD/国内流通仕様]
■定価:¥2,500+税
■発売元:ビッグ・ナッシング/ウルトラ・ヴァイヴ
■その他:世界同時発売、解説/歌詞/対訳付
■収録曲目:
1. MTT 420 RR
2. The Wheel
3. When the Lights Come On
4. Car Crash
5. The New Sensation
6. Stockholm Syndrome
7. The Beachland Ballroom
8. Crawl!
9. Meds
10. Kelechi
11. Progress
12. Wizz
13. King Snake
14. The End

IDLES - THE BEACHLAND BALLROOM (Official Video, Pt. 1)


●IDLESは2021年11月12日、Partisan Recordsより4枚目のアルバム『CRAWLER』をリリースすることをアナウンスした。これはUKチャート1位を記録した2020年の『Ultra Mono』に続く作品となる。収録される14曲は英バースにある著名なスタジオ、Real WorldでCOVID-19のパンデミックの中、レコーディングされた。Kenny Beats(Vince Staples、Slowthai、Freddie Gibbs)とバンドのギタリスト、Mark Bowenによる共同プロデュース作となる。IDLESは、これまでで最も魂を掻き立てるサウンドを持つ『CRAWLER』で、トラウマ、依存症、回復の鮮やかな物語を活性させる。「The Wheel」の歪んだグラムロック、「Wizz」の冒頭の30秒のグラインドコア、「The New Sensation」でのベースとドラムのグルーヴ等、ここにはこの秋、満員のコンサート会場で絶対的な騒乱を引き起こす瞬間が沢山存在する。一方、バンドをスリリングな新しい領域に連れてゆく新鮮なテクスチャや実験もある。「Stockholm Syndrome」や「Progress」がその顕著な例で、これらは、これまでのIDLESにはない心と体の両方を落ち着かせるマントラである。
●IDLESは英ブリストルで結成されたのポストパンク・バンドだ。メンバーはJoe Talbot(vocals)、Adam Devonshire(bass)、Mark Bowen(guitars)、Lee Kiernan(guitars)、Jon Beavis(drums)の5人で、2017年にデビュー・アルバム『Brutalism』をリリース。アルバムは高い評価を獲得し、バンドはThe MaccabeesやFoo Fightersのサポートもおこなった。2018年にはセカンド・アルバム『Joy As An Act Of Resistance』をリリース。アルバムはUKチャートの5位を記録し、主要なメディアの大半はアルバムを同年の年間ベスト・アルバムの上位に選出。アイヴァー・ノヴェロ・アワードでベスト・アルバムを獲得し、マーキュリー・プライズにもノミネートされた。また、バンドはブリット・アワードのブレイクスルー・アーティストにもノミネートされた。2020年にはサード・アルバム『Ultra Mono』をリリース。アルバムはUKチャートの1位を獲得した。

■IDLES | 全英1位を獲得した前作から1年、英ブリストルのポストパンク・バンド、アイドルズの新作が完成。自身4枚目のアルバム『クローラー』、リリース。https://t.co/5tHZmhBN2w#IDLES#PartisanRecords pic.twitter.com/z9QqTIbq8f

— BIG NOTHING (@BIG_NOTHING_Co) September 29, 2021

スポンサーサイト