■NOVA TWINS | SUMMER SONIC 2023、出演。Kerrang!&Upset、年間ベストアルバム1位。 ブリット・アワード 2023&マーキュリー・プライズ、ノミネート。ブリング・ミー・ザ・ホライズンとコラボし、トム・モレロのお気に入りでもあるロンドンのガールズ・ロック・デュオ、ノヴァ・ツインズによるセカンド・アルバム『スーパーノヴァ』、発売中。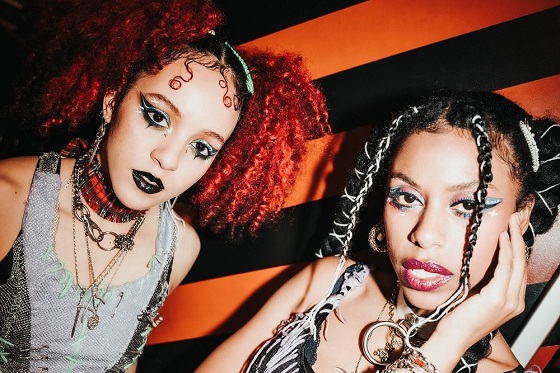 NOW ON SALE
★Kerrang!、年間ベストアルバム1位
★Upset、年間ベストアルバム1位
★ブリット・アワード 2023「最優秀ブリティッシュ・グループ」&「最優秀ロック/オルタナティヴ・アクト」、ノミネート
★マーキュリー・プライズ、ノミネート
 SUMMER SONIC 2023、出演
ブリング・ミー・ザ・ホライズンとコラボし、トム・モレロのお気に入りでもあるロンドンのガールズ・ロック・デュオ、ノヴァ・ツインズによるセカンド・アルバム『スーパーノヴァ』、発売中。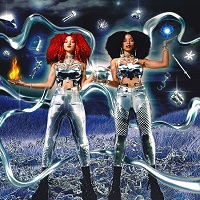 ■アーティスト:NOVA TWINS(ノヴァ・ツインズ)
■タイトル:SUPERNOVA(スーパーノヴァ)
■品番:MAR004CDJ[CD/国内流通仕様]
■定価:¥2,300 +税
■発売元:ビッグ・ナッシング/ウルトラ・ヴァイヴ
■収録曲目:
1. Power (Intro)
2. Antagonist
3. Cleopatra
4. K.M.B.
5. Fire & Ice
6. Puzzles
7. A Dark Place For Somewhere Beautiful
8. Toolbox
9. Choose Your Fighter
10. Enemy
11. Sleep Paralysis
Nova Twins - Choose Your Fighter (Official Music Video)
Nova Twinsは2014年にロンドンで結成されたロック・デュオだ。メンバーはAmy Love(Vo / G)とGeorgia South(B)で、二人は子供の頃からの友達であった。2020年、Jason Aalon Butlerのレーベル、333 Wreckords Crewより、デビュー・アルバム『Who Are the Girls?』をリリース。Clash、Kerrang!、Dork等から高い評価を獲得した。また、Bring Me The Horizonとコラボレーションし、ツアーも実施。Tom Morelloはデュオをお気に入りのバンドの一つにあげ、Rolling Stone UKは「今、イギリスで最もヴァイタルなロック・バンド」と評した。2022年6月には、セカンド・アルバム『Supernova』をMarshall Recordsよりリリース。アルバムは
マーキュリー・プライズ
にノミネートされ、
Kerrang!
と
Upset
で年間ベストアルバムの1位を獲得する等、絶大な評価を博した。また、デュオは、ブリット・アワード 2023の
「最優秀ブリティッシュ・グループ」
と
「最優秀ロック/オルタナティヴ・アクト」
にノミネートされている。シーンに登場した当初、Nova Twinsは敬遠されていたが、今はルールなく、自分たちだけのゲームをリードしている。

スポンサーサイト