■School Of Language / フィールド・ミュージックのメンバー、デヴィッド・ブリューイズのソロ・プロジェクト、スクール・オブ・ランゲージのアルバム『オールド・フィアーズ』が各誌で絶賛されています!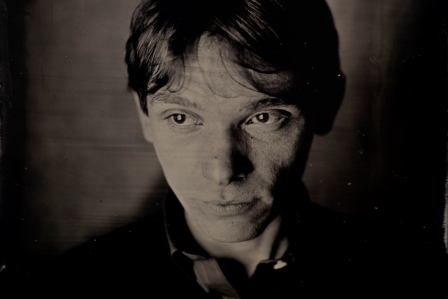 "Twisty and characterful, this is frequently dazzling stuff"
**** Q
"The twitchiness of early solo Peter Gabriel, the balladic stateliness
of Todd Rundgren, the choppiness of prog rock's rhythms. But his musical
foundations have been reassembled to embrace the bloopy electronica of
Pharrell Williams"
Mojo
"a deceivingly complex style of quirk-pop"
Guardian Guide, Single of the Week
"of striking compositional sophistication"
8/10 Uncut
"a fascinating insight into the mind of an increasingly indispensable pop polymath"
8/10 NME
"Ranging from Neptune-ish minimalism to Goblin-esque ambience and Peter
Grabriel ish art-funk in a mere 35 mins. Old Fears s the sound of a
quick, keen mind at work and play."
**** Independent on Sunday
"a tremendous sense of dignity"
**** The Times
"Simultaneously confessional and stoic, 'Old Fears' is that rare, perfectly compact record whose very idiosyncrasies provide its broadest appeal".
9/10 Loud & Quiet
"it's overlaid with a fine layer of psychedelic atmosphere, something filmic and out-of-time, which makes these songs waver in the mind like the memories he recalls. Rare does a pop album have this much depth".
7.4 Pitchfork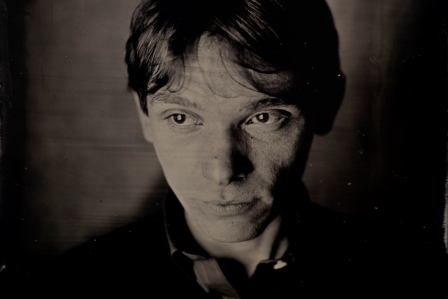 マーキュリー・プライズにもノミネートされたフィールド・ミュージックのメンバー、デヴィッド・ブリューイズのソロ・プロジェクト、スクール・オブ・ランゲージの6年振りとなるセカンド・アルバムが完成!



2014.4.9 ON SALE
SCHOOL OF LANGUAGE
"OLD FEARS"
スクール・オブ・ランゲージ『オールド・フィアーズ』
■品番:MI0305CDJ[国内流通仕様]■価格:¥2,000+税 ※国内流通仕様は帯付で解説他は付きません。
【収録曲目】
1. Distance Between
2. A Smile Cracks
3. Suits Us Better
4. Between the Suburbs
5. Old Fears
6. Dress Up
7. Moment of Doubt
8. Small Words
9. So Much Time
10. You Kept Yourself

「クラシックでありながら時代の先を行く」(NME)
「フィールド・ミュージックのポップが好きな人を必ず満足させるだろう」(Pitchfork)
スクール・オブ・ランゲージはマーキュリー・プライズにもノミネートされたフィールド・ミュージック(Field Music)のメンバー、デヴィッド・ブリューイズ(David Brewis)のソロ・プロジェクトだ。彼のスクール・オブ・ランゲージとしてのファースト・アルバム『Sea From Shore』は2008年にリリースされ大きな評価を獲得した。約6年振りの作品となる当『オールド・フィアーズ』は、2013年の1年間をかけ、サンダーランドのフィールド・ミュージックのスタジオでレコーディングされた。このアルバム『オールド・フィアーズ』はポップなレコードだ。
「僕はたくさんの曲を書いたんだ。で、そうした曲は"愛"についてのものと"恐怖"についてのものに明確に分かれることに気づいたんだ。19才から20才位の形成期を振り返る自分についての歌だった。あまりコンセプト・アルバムとは呼びたくなかったんだけど、実際はそうだったんだ」とデヴィッドは語る。
アルバムは2014年4月にメンフィス・インダストリーよりリースされる。




スポンサーサイト