■Public Service Broadcasting / ロンドンをベースに活動する匿名のミュージック・デュオ、パブリック・サーヴィス・ブロードキャスティング。 米ソ宇宙開発競争を題材とした全英で大ヒットを記録中のセカンド・アルバム『ザ・レース・フォー・スペース』が日本リリース!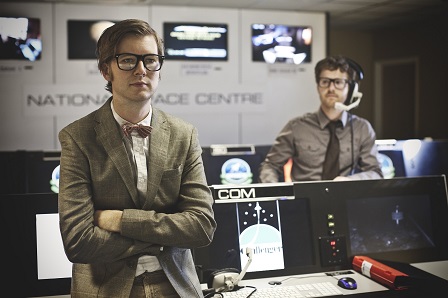 2015.6.3 ON SALE

PUBLIC SERVICE BROADCASTING
"THE RACE FOR SPACE"
パブリック・サーヴィス・ブロードキャスティング『ザ・レース・フォー・スペース』
■品番:TCRCDA02J[国内流通仕様]■価格:¥2,000+税
※国内流通仕様は帯付で解説他は付きません。
【収録曲目】
1. The Race For Space
2. Sputnik
3. Gagarin
4. Fire In The Cockpit
5. E.V.A.
6. The Other Side
7. Valentina [Ft. Smoke Fairies]
8. Go!
9. Tomorrow
★未来の音楽を通して過去の教訓を教えるというポリシーのもと、古いパブリック・インフォメーション・フィルム、アーカイヴの映像、宣伝用のマテリアルからサンプリングを行うその特異な音楽スタイルが話題沸騰中!
★アルバムはUKチャートの11位、同インディ・チャートの1位を獲得!
★Mojo (4/5)、The Observer (4/5)、NME (8/10)、The Sun (4/5)、The Independent (4/5)、Hot Press (9/10)、i (4/5)、Time Out (Album of the Week)、Mail On Sunday (4/5)、Brum Notes (Album of The Month)、NARC Magazine (5/5)・・・・・・、と各誌アルバムを大絶賛!
PUBLIC SERVICE BROADCASTING - GAGARINPublic Service Broadcasting - Go!
■パブリック・サーヴィス・ブロードキャスティングはロンドンをベースに活動する匿名のミュージック・デュオだ。メンバーはギターやバンジョーといったストリングスをプレイしサンプリングやエレクトロニックの楽器を担当するJ. Willgoose, Esqと、同じくエレクトロニックの楽器を担当しドラムやピアノをプレイするWrigglesworth。「歌を歌うことは絶対に機能しない。僕は歌うことに対してハッピーではないし、他の誰かとプレイするのも快適ではない」とJ. Willgoose, Esqが語るように、バンドはインストゥルメンタル・ミュージックをプレイする。彼らは、未来の音楽を通して過去の教訓を教えるというポリシーのもと、古いパブリック・インフォメーション・フィルム、アーカイヴの映像、宣伝用のマテリアルからサンプリングをおこなっている。
■彼らはデビュー・アルバム『Inform-Educate-Entertain』を2013年にリリース。UKチャートの21位にランクインしスマッシュ・ヒットとなった。アルバムリリース後には大々的にツアーを実施。Glastonbury、Bestival、Green Manといった大型フェスティヴァルでもプレイし、ザ・ローリング・ストーンズ、ニュー・オーダー、マニック・ストリート・プリーチャーズ等のサポートも行った。アルバムはAIMアワーズでベスト・インディペンデント・アルバムにノミネートされ、BBC6のトップ・テン・アルバムズ・オブ・ザ・イヤーにも選出された。
■2015年2月には当セカンド・アルバム『The Race For Space』をリリース。前作同様、英国映画協会(British Film Institute[BFI])の協力のもと曲作りは行われた。アルバムは1957年から1972年にかけてのアメリカとソビエトの宇宙開発競争の物語を罵った内容で、オープニング・トラック「The Race For Space」では1964年に行われたジョン・F・ケネディの演説がフィーチャーされている。
アルバムからのリード・シングルは「Gagarin」で、同曲では6人のブラスセクションと5人のストリングセクションが起用されている。またアルバムのローンチ・ライヴはレスターにあるイギリス国立宇宙センターでおこなわれた。プレスはアルバムを絶賛。レヴューでは軒並み高得点を叩き出し、UKアルバム・チャートで11位を獲得。インディ・チャートでは1位となった。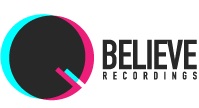 スポンサーサイト